Although the season has already begun, we will turn to Football Manager to find out how the Premier League will look at the end in 2017/18 season.
We all think we know how the final Premier League table will look like, but in reality, I think we can agree that none of us have no idea what will happen. We might again have some kind of surprise like Leicester, or it might be a close race to the end between five or more clubs, but then again it might be one of the anticipated outcomes.
One of them comes from the betting world, where bettors have the lead in predicting the future winner. Certainly, the largest online betting site of all, bet365, has the best set odds on the final position of the Premier League clubs.
According to them, the biggest chances of winning this season's title are two Manchester clubs. Man City is leading with chances of 7/5, followed by Man Utd 9/4, Chelsea 11/2 and Liverpool with 10/1.
And I'm of the opinion that one of these four might eventually win the title, and if you agree as well, I must point out that
bet365 keeps going with their sign up bonus
and it would be great if you used it to place bets on.
But let's go back to what Football Manager has predicted for this Premier League season. To get a more realistic outcome, we used the transfer update from
Sortitoutsi.net
. Their update is definitely the most accurate of all offered on the Internet, and over 800 people work on it daily.
Here's the detailed breakdown:
Manchester United reclaim the Premier League crown as they finish top of the pile on 84 points, two more than the second placed Tottenham.
Chelsea's defence of their title ends in a rather disappointing way as they finish 3rd, with six points behind the first spot.
Rounding the top four is
Arsenal
, who are short two points from the 3rd spot but earn yet again a Champions League place.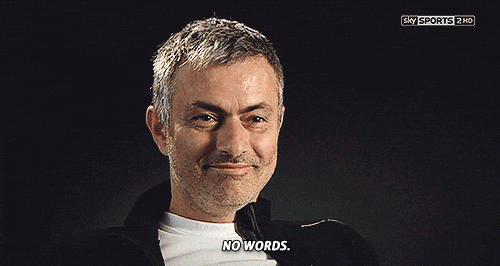 Last two European spots are occupied by Manchester City - 5th and Liverpool at - 6th, who end their season having the same number of points, 70, but City having better goal difference by just one goal.
At the bottom of the table, we see Swansea and newly promoted Huddersfield relegated, with Watford rounding the teams that didn't make the cut. Brighton, however, performed above all expectations and finished 8th.
Newcastle United finished 15th and at the end of the season, Rafa Benitez leaves the side to join AC Milan.
Harry Kane and Troy Deeney each found the back of the net 19 times and share the 1st position in top goalscorers list. Zlatan returns from his long term injury and manages to squeeze in 18 goals.
Alvaro Morata is the highest scorer out of the big summer signings as he scores 15 times in his debut Premier League season. Romelu Lukaku and Alexandre Lacazette scored 7 and 9 times respectively.
Player of the Year award goes to Juan Mata who scored 8 goals and added 13 assists in 34 appearances.
Also worth mentioning is that Daniel Sturridge tops the injury table with broken lower leg that left him out of the action for 3 and a half months, surprise surprise.
The Final Premier League Table